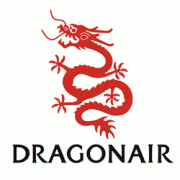 Dragonair is offering special prices on flights from Hong Kong to selected cities across Asia until June 30, 2011. Destinations include Manila for HKD850 (USD109), Xiamen for HKD970 (USD125), Shanghai for HKD2,340 (USD300) and Busan for HKD2,800 (USD359). Quoted prices are round-trip economy fares and do not include taxes or airline surcharges. Travel dates for this promotion vary by destination.
Promotional prices may not be available on all travel dates and may sell out. To enjoy these special prices flights must be booked by June 30, but the travel period varies by destination and some extend until October 31, 2011. Promotional fares are "Economy Save" class tickets and, once issued, penalty fees apply for any changes or cancellations. These fares are not valid for AsiaMile accrual.
Dragonair is a Hong Kong based carrier and a subsidiary of Cathay Pacific Airlines. Including codeshares with its parent company, Dragonair flies to 32 destinations in 12 countries. Dragonair is a full service airline and all fares include checked luggage, in-flight entertainment, and refreshments.
For more information about Dragonair or to make an online reservation, visit their official website at http://www.dragonair.com/. The Dragonair reservations line in Hong Kong can be contacted at (852) 3193 3888 from 7am – 11pm daily.