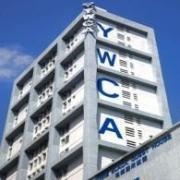 With promotional rates as low as HKD400 (USD51), the Anne Black YWCA Hotel offers some of the best budget accommodations in Hong Kong. The quoted price is for a single room and standard double rooms start from HKD 600 (USD77). An additional 10% discount will be given for stays of 3 nights or more. Promotional rates vary by week and are available through October 31, 2011.
Promotional rates are also available for Superior Double/Twin rooms from HKD700 (USD90) per night. All room prices are subject to 10% service charge. Promotional prices require advance online reservation and are subject to availability.
The Anne Black YWCA is a budget hotel located in the residential area of Waterloo Hill in Hong Kong. The hotel offers 169 rooms that provide comfortable beds and modern amenities for a low price. Rooms are non-smoking and furnished with one or two beds, TV, mini-fridge, and a safety deposit box. There is also a floor exclusively for female guests. On-site facilities include an internet café, restaurant, and coin-operated laundry and the rest of Hong Kong is easily accessible by public transport.
Visit http://hotel.ywca.org.hk/eng/AnneBlack/ for more information or to make an online booking. Enquiries can be directed to (852) 2713 9211 or ywab@ywca.org.hk.