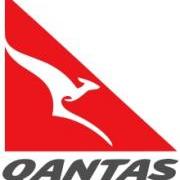 Qantas Airlines is offering discounted fares from cities across Australia to Hong Kong. Round-trip economy fares start from AUD823 (USD817) from Perth, AUD905 (USD895) from Melbourne, AUD923 (USD915) from Sydney, and AUD926 (USD920) from Brisbane. Prices include all taxes and service charges. Sale fares available for select travel dates through March 31, 2012.
Quoted prices are promotional fares and are not available on all dates. Once the booking has been made, a fee of AUD60 (USD58) will apply for changes to the itinerary. Name changes are not permitted. No refunds will be given in the event of a cancellation or no-show. An additional fee of AUD30 (USD29) applies for payment by credit card.
Qantas is a full-service airline and the national carrier of Australia. All fares include 23kg of checked luggage for economy passengers, a personal entertainment system, and meals and beverages during the flight.
Visit http://www.qantas.com.au/ for more information or to make an online booking.