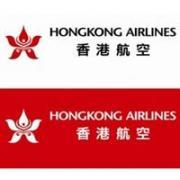 Enjoy low fares from Hong Kong to destinations across Asia with Hong Kong Airlines. Promotional round-trip economy fares include HKD1,590 (USD203) to Manila, HKD1,700 (USD217) to Bangkok, HKD1,780 (USD228) to Shanghai, HKD2,240 (USD287) to Singapore, and more. Rates do not include taxes or surcharges. Fares are valid for bookings and travel now through March 31, 2012.
Other promotional fares from Hong Kong are HKD2,100 (USD270) to Haikou, HKD2,500 (USD320) to Phuket,HKD3,000 (USD384) to Kota Kinabalu, and HKD3,040 (USD390) to Beijing. A minimum / maximum length of stay applies and varies by destination. Promotional fares are limited and may not be available on all dates. Once the ticket has been issued, a fee of HKD500 (USD65) applies for any cancellations or unused tickets.
Hong Kong Airlines is partnership between Hong Kong Airlines Limited and Hong Kong Express Airways Limited. Together they fly between Hong Kong and over 30 cities in Asia and Europe. Economy fares include 20kg of checked luggage, in-flight entertainment, and in-flight refreshments.
Visit http://www.hkairlines.com/ for a full list of promotional fares or to make an online booking. Bookings can also be made by calling the Hong Kong Airlines Reservations Line at (852) 3151 1888.