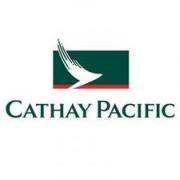 Cathay Pacific Airlines is offering special prices from major Australian cities to Hong Kong. Round-trip economy fares start from AUD1,065 (USD1,067) from Perth, AUD1,136 (USD1,138) from Melbourne, and AUD1,154 (USD1,157) from Sydney. Promotion prices include taxes and surcharges. Bookings must be made by October 31, 2011, for travel through March 31, 2011.
Promotional fares are also available from Adelaide for AUD1,145 (USD1,147), Cairns for AUD1,151 (USD154) and Brisbane for AUD1,158 (USD1,161). Promotional fares may not be available during peak times such as holidays. The minimum stay is 2 days and the maximum stay is 3 months. Once the booking has been made, no refunds will be given in the case of a cancellation. Re-bookings are free of charge.
Cathay Pacific is a full-service airline and fares include on-board entertainment, meals, and a checked luggage allowance of 20kg for economy class passengers.
Visit the Cathay Pacific website for more information or to make an online booking.